Blog
Making an Impact Without Wealth, Power or Fame Like Zuckerberg, Gates or Buffet
by Rafael Tselikas on December 25, 2015 18:59
Mark Zuckerberg and his wife Priscilla Chan announced last week that they are going to donate 99% of their shares in Facebook. At today's market rate, it's about $45bn.
Hat's off to him for making a decision that will benefit billions of people from the around the globe for decades to come.
A cause for celebration for all.
It will also set an example for everyone in our generation who has the means to give. He is not the first one to make such bold decision. Gates, Buffet along with many other billionaires have made similar pledges.

The process seems to be 'accumulate first and then give back'. Of course, we have to have things to give back.
But, not everyone is going to end up like Zuckerberg, Gates or Buffet. Only 1% of the human population have the kind of wealth & power that these guys have. So, the chances are quite small (statistically speaking) for good many of us to end up in that position, to make that kind of impact.
What, then? Does it mean our lives (the good many of us that can accumulate that level of wealth to give back) are less meaningful?
We make a living by what we get, but we make a life by what we give. - Churchill
What if we reverse the process? What if we start today with what we have? I don't think we need to have millions in the bank account or fame or power to give back, to make an impact.
Here're seven free 'things' that anyone can give at any time to make an impact (the best part is, all of these are usually returned tenfold, not literally, but you will get the point as you read on):
1. Smile
I have travelled to over 20 countries in the last three years. If there is one thing I have learnt is that 'smile is a universal language'. It works at the streets of Moscow to Bucharest to the little village in Bangladesh. Give it to every single person that you meet, and you will receive smiles in return. (Spoiler alert!) Some people may think you are crazy, but do you care? ;)
2. Kind Words
We were created to be kind (if you believe in that kind of stuff). I say it because, I have always seen kindness being returned with kindness. Give a kind word to others and that will be returned with kindness. (Spoiler alert!) Sceptics will think (at least initially) you have some hidden agenda, but who cares!
3. Good Thoughts
Good thoughts are reciprocal. Always. Give out good thoughts about others, and even about what you find yourself doing, and you will live a good life, and good thoughts will be thought about you.
4. Appreciation
Give appreciation and your life will appreciate (be added to in value), and in turn, you will be greatly appreciated. (Spoiler alert) It may not work, at first, but stick to the process results will follow.

5. Encouragement
Give encouragement and you will be imbued with fresh courage to face each day, and be prepared to attract encouragement to you.
If my words are not convincing enough, just listen to this guy (Lance Miller) fromToastmasters. (Link to 1st London Toastmasters, my favourite club in London).
6. Digital Endorsements
Give endorsements and recommendations in Linkedin, promote someone with a tweet, like someone's status in Facebook, love someone's picture in Instagram. Mention someone's good work in your post. (of course, be real and only if you really 'like' them)
On that note, see my friend Nisha Kotecha's inspiring work with the Good News Shared. Nisha is tirelessly promoting uplifting stories about inspirational people and projects. Sign up for her newsletter.
7. Time
I have saved the best for the last. Give up your time to a greater cause than yourself, and it will cause you to be rewarded in ways beyond your imagination.

Check out this great organisation JCI that I'm very proudly part of and if you're also inspired to make an impact, come and meet our exciting members on 12th of January for our 2016 kick-off event at Neo Barbican. It's free and people praise us for our friendliness and superb hosting skills. You'll enjoy the evening. :)
Want to know more about JCI? Check this video: https://www.youtube.com/watch?v=2V_haQtXa1s
Written by Bandhu P. Das, JCI London Finance Director 2016
Link to full post: http://bit.ly/1O32glY
Tips: How to organise a successful event in JCI
by Sofie Sandell on September 23, 2014 16:59
To organise an event may seem a bit overwhelming and scary at first... worrying that nobody will turn up, what if the speaker isn't engaging the audience… how embarrassing. Organising events can seem quite complex, as there are many things that just have to work on the day. With some careful planning and a creative mind you can make your event a big success.
We are Marco van den Heuvel and Sofie Sandell, both Past Presidents of Junior Chamber International (JCI) London and we have both organised a large number of events in JCI as well as with other organisations. In this document we share our top tips for how to better organise events.
If a JCI member were on the Apprentice...
by Sarah Beckwith on April 1, 2012 12:21
I'm sure they'd win!
Have you been watching the new series of the Apprentice? While it is the absolute catastrophes, team squabbles and occasional total lack of common sense that make the show entertaining, I do find myself mentally plotting out how they should have approached the task based on some of the things I have learned as a JCI member.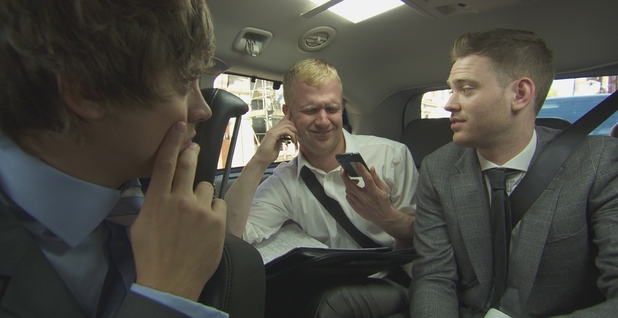 I am in no way a business whiz, but I know that JCI offers the development of skills that would put most members streets ahead of half the candidates. Here are a few examples:
Communication - Both teams had huge problems in last week's gadget task due to a lack of communication. I have learned through project management and team leadership roles in JCI that regular and clear communication is key - to ensuring all team members are engaged, that teamwork is promoted and everyone knows what is expected so that work is not repeated or missed.
Project Management - Know what you are trying to achieve, create a plan, assign roles and responsibilities, constantly evaluate progress and adapt your plan accordingly - many of the elements missing from the Apprentice teams' approach resulting in them running around like headless chickens. Practical experience in a safe environment in JCI allows members to develop project management skills while learning from more experienced members. I'm not saying it goes perfectly every time, but you certainly won't have your hiccups broadcast on national television.
Working With Others - You'd think that some of the candidates on the Apprentice had only ever worked with people exactly like them. What I love about JCI is the chance to work with people from all different backgrounds, professions and nationalities. The academies I have attended have given me great insights into the many different personality types (my own included) and how they work best. Understanding that not everyone works in the same way as you means you can assign tasks based on people's strengths, know how to communicate for maximum effect and really motivate your team.
Creativity - When tasked with coming up with a new gadget last week, the girls' team sat around looking at each other blankly and waiting for one of them to have a Eureka idea. My JCI experience tells me that the best ideas start from something small/crazy/seemingly impossible, developed into something special by bouncing ideas around the team and having everyone input into it and get excited about it. It's also much more fun than staring at a blank flipchart page!
If you are interested in learning some of these skills, why not join one of our teams? Contact the director in the area of opportunity in which you are interested and maybe we'll see you winning a future series of the Apprentice!
Sabirul Islam set to Inspire 1 Million
by Sarah Beckwith on May 30, 2011 12:42
Sabirul Islam, JCI TOYP winner 2010 and long-time friend of JCI London, is on a mission to Inspire 1 Million.
Through a world tour taking in 20 countries in 12 months, Sabirul aims to inspire, engage and transform the lives of 1 million people. He wants to inspire people to gain self belief, motivation and develop a pathway in life to help them succeed through various entrepreneurial initiatives. Many of the visits have been arranged by JCI chambers in the various countries he will visit in the next year.
Sabirul says: "I always believe its important to leave a mark in life and create a legacy. The inspire1million personally means a lot to me, and would really love your help in making it a legacy which people worldwide remember".
Have you been inspired by Sabirul? Upload your image here.
Winning!
by Sarah Beckwith on February 20, 2011 18:00
I have just finished reading Clive Woodward's autobiography Winning! Clive was the coach of the England rugby team that won the World Cup in 2003. I'm not a rugby fan, I didn't watch the world cup, in fact I think I've probably only seen a rugby match once or twice in my life. So what was I doing reading this particular book?
It was recommended as a great text on leadership and I was not disappointed. Clive describes how he used his experience in the business world to lead the team to glory against all the odds. The book includes some important lessons in building a team with one culture, creating successful win-win partnerships, thinking laterally to find a way around otherwise insurmountable obstacles and not compromising in order to achieve results.
I don't often read autobiographies, yet Clive's book in places reads more like a novel. It has a narrative that draws you in, there are cliffhanger endings to chapters and a lot of emotion (not always ideal as I was mainly reading on the tube!).
I would recommend the book to anyone interested in leadership, motivation, teamwork..oh and rugby!